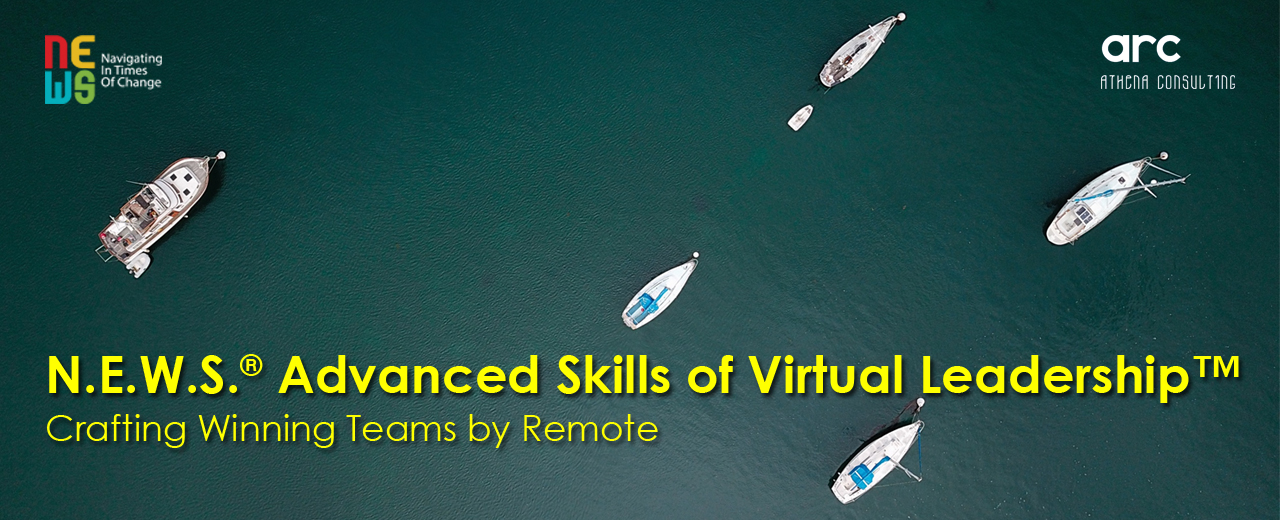 N.E.W.S.® Advanced Skills of Virtual Leadership™
Today, following the Global Health Crisis, the business environment is much more challenging. Virtual work settings present a growing challenge for rapid solutions for organization's complex problems. This creates a whole new reality beyond time and space barriers. In accordance, companies are profoundly searching virtual teams' performance enhancement.
Virtual work settings revolutionize the workplace by providing high level of responsiveness and flexibility. They also present many issues and challenges which must be addressed in order to enhance the team's performance. Hence one of the major challenges of modern work setting is virtual leadership.
The N.E.W.S.Ò Advanced Skills of Virtual LeadershipÔ - AVL - training solution presents the compelling mindset, eight powerful skills and eight tools around the globally distinguished N.E.W.S.Ò CompassÔ to help leaders lead their team as a whole unit in the modern virtual environment. These skills and abilities will support the modern leader harness all advantages of virtual work environment and leverage the potential that technology and virtual corporate platforms offer to virtual leadership.
AVL is a unique leadership training program. It has been created in response to the demand for participative and effective virtual leadership. This style of leadership engages the whole team and creates buy-in and alignment from a distance. It provides leaders with the ability to lead and motivate teams as whole teams, going beyond leading individual team members.
The AVL program is based on the N.E.W.S.® Compass™ for leadership and is highly structured and clear. Managers who go through this unique program testify that it changes their approach to leading by remote and beyond. It makes them much more effective and capable in the new virtual workplace, leading knowledge-age workers and millennials. They are far more successful at leading highly complex virtual teams that challenge the leadership style of yesterday.
Benefits for Participants
Leaders will grow as developers of people and teams in a virtual environment, employing contemporary sets of skills.

Leaders will learn to navigate virtual teams in a volatile, uncertain and complex environment, using exclusively designed leadership tools.

They will be able to craft and lead winning teams by remote.

They will use internal communication and management skills in an exceptional way.

They will learn how to use virtual meetings as an effective leadership platform.

Participants will create a work environment that feels cohesive across the entire organization.
Audience
Executives, managers and team leaders who want to acquire a uniquely effective mindset, eight powerful skills and six tools around the globally distinguished N.E.W.S.Ò CompassÔ to lead their team as a whole unit in the modern virtual environment and beyond.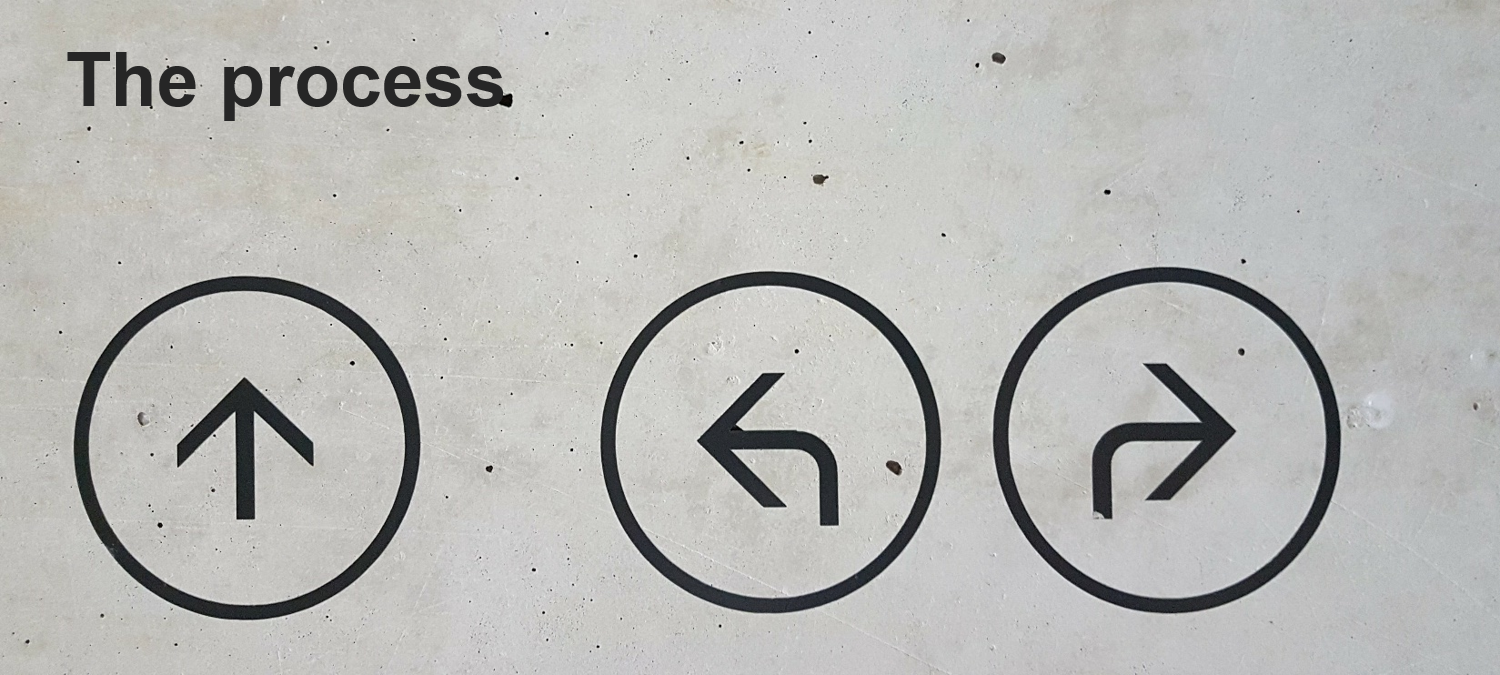 A Unique Structured Virtual Learning Program
The N.E.W.S.Ò Advanced Skills of Virtual LeadershipÔ training program is structured as 3 virtual learning sessions, each one accompanied by preparation activities (before) and insightful homework (after). All managers who participate learn and practice an effective virtual participative leadership style and approach.
Following the program, managers will be able to lead their teams as a unit rather than lead individuals in the team in the virtual workplace. Using the mindset, advanced skills and tools will allow better engagement and alignment of the team and will ensure that they can achieve results and fulfill their potential whilst meeting organizational goals.
This program is structured according to the N.E.W.S.® Compass™. As each direction is studied and applied, managers learn how to handle different challenging organizational situations that are common in the virtual workplace. In each direction of the compass, they "Create" the next phase for their team. They learn how to "Engage" their team virtually and how to "Manage" the team effectively.
Adaptation to Your Needs
Your AVL is a fully interactive virtual training program. It is deep and comprehensive. It is adapted to meet your unique situations and will be based on real working case studies. These customized cases and scenarios will be built by your N.E.W.S.® certified trainer in cooperation with HR/OD and other important stakeholders in your organization.
The Process
Virtual diagnostic meetings with appropriate stakeholders including HR and senior managers with the aim to:

Understand the organizational culture, language, structure and virtual leadership challenges.

Learn about current organizational development processes.

Gain insight into the challenges that the organization is facing.

Acquire an understanding about the participants and their expectations.
Virtual adaptation meeting with the HR/OD sponsor and other important stakeholders to customize the program to company's demand (via any virtual meeting platform).

Preparation of customer/participants specific cases and situations of virtual collaboration:

prepare team leadership situations in every direction of the N.E.W.S.® Compass™.

Preparation for first virtual learning session + Run the session + Homework.

Preparation for second virtual learning session + Run the session + Homework.

Preparation for third virtual learning session + Run the session + Analysis + Options & next steps.

Recommended: 1 or 2 individual coaching sessions for every participant in order to enhance assimilation, to help each manager use all skills and tools learned, and ensure they implement the leadership plans they created for their team during the virtual learning experience.
Duration of AVL Virtual Learning Program
Recommended duration for the whole program:
Customization and adaptation: 1 week.

Three 3,5-hour virtual interactive webinars with 2 to 5 working days interval in between. This part involves the preparation and homework activities before and after each webinar: up to 3 weeks.

Analysis phase: 1 week.
Please note that the whole program can also be conducted in fast mode: 2 weeks in total.
Learning Methodology
The AVL virtual training program is highly interactive. It is based on real working life situations, simulations, case studies and role-playing. It leverages all capabilities offered by technology.
Before every interactive webinar we have activities like:
Managing email and WhatsApp communication (welcome message and beyond)

Exclusive micro learnings

Short intro videos of participants and facilitators for introductions shared via a social platform

Distribution of learning materials, prominent articles and white papers

Peer learning platform and shared folders

Short assessments and video competitions between participants (gamification)
During the virtual learning sessions, we will incorporate activities like:
Content presentations for each session

Insightful polls, broadcast and saving the results

Whiteboard and annotation activities

Play of the Day files for the "Let's Practice" parts for all participants

Sending files to participants from inside the virtual learning platform

Break-out rooms for small groups collaboration and feedback
Post-webinar(s) activities
Managing questions and answers system/forum in shared documents

Smart guides library (examples: mini books) and collections of prominent articles

Short quizzes in between the sessions

Follow-up tasks | assignments for implementation (till the next webinar) and reminders
About your trainer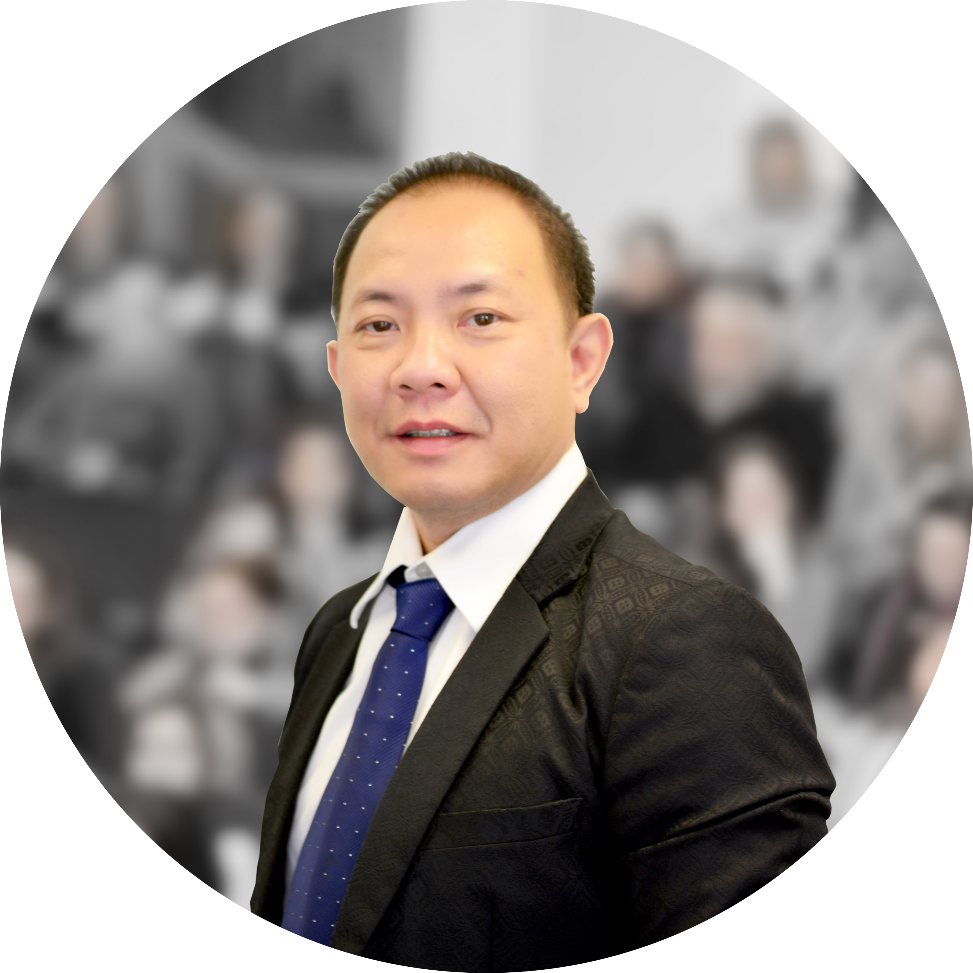 VU THE DU
Vu is a communication strategy, leadership development consultant, lecturer, inspirational conference speaker and the founder of Beautiful Mind Consulting (BMC) and the Athena Consulting (ARC)
Vu has over 25 years of experience as a General Manager of GfK Asia in charge of 4 countries (Cambodia, Philippines, Thailand and Vietnam), and Project Director of Samsung Corporation. Vu has led major projects ranging from restructuring and reengineering implementation projects to design and deployment of performance management systems within Asia.